---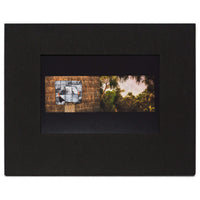 Xaviera Simmons - Untitled (Green) - 2016
Color photograph with matte, 6 x 9 in. (unframed)
American artist Xaviera Simmons' work spans photography, performance, video, sound, sculpture, and installation. Her practice is rooted in the continual investigation of experience, memory, abstraction, as well as histories and notions of landscape.
Limited Edition of 50 - only 5 remaining available. Size with matte is 11 x 14 in.
*We will contact you to arrange for shipping after purchase of the artwork. Artwork transport may require crating or extra insurance. You may also pick up the item at the museum.